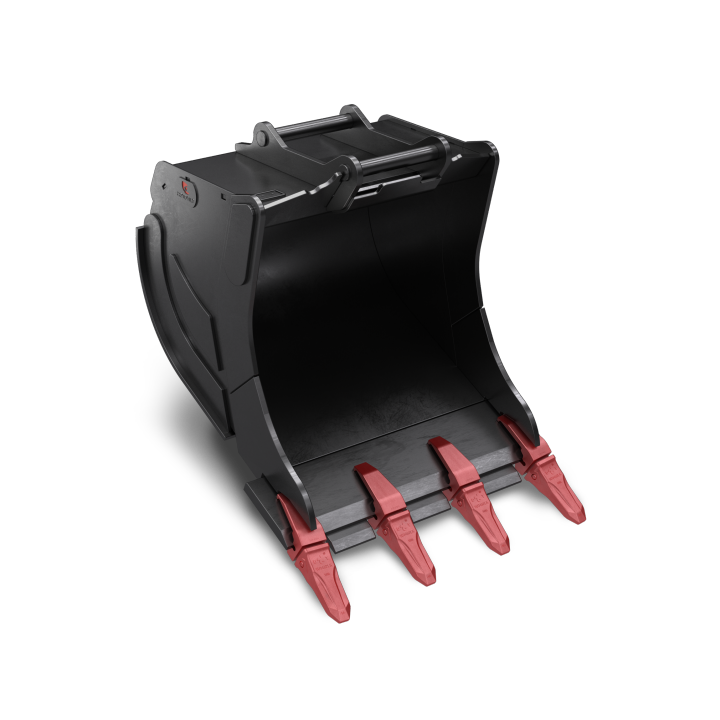 Buckets that optimise power and versatility
Our new and improved buckets are the optimal choice for use with Rototilt tiltrotators and quick couplers. They are robust and sturdy buckets that combine weight, design and durability in the best possible manner. Our three bucket families have buckets for all excavators between 1.5 and 40 tonnes. 
No matter which bucket you choose, it is constructed in high quality steel. The parts of the buckets that are especially prone to wear are reinforced. The buckets feature a curved floor plate, smooth and progressive digging action as well as optimal box construction.